I have just received notification that one of my recent challenge submissions was named Top 3!!!
Jenny Lane
and
Maria Vanderform
were the other two that were selected as Top 3!
Congratulations ladies what wonderful, beautiful projects!
(to see what they made click on each of their names to be directed to thier blog post)
I know, right?
Can you hear me squealing?
EEEEEEEEEEEEEEEEEEEEEEEEEEEEEEEEEEEEEEEEEEEEEEEEEEEEEEEEEEEEEEEEEEEEEEEEEEEEEEEEEEEEEEEEEEEEEEEEEEEEEEEEEEEEEEEEEEEEEEEEEEEEEEEEEEEEEEEEEEEEEEEEEEEEEEEEEEEEEEEEEEEEEEEEEEEEEEEEEEEEEEEEEEEEEEEEEEEEEEEEEEEEEEEEEEEEEEEEEEEEEEEEEEEEEEEEEEEEEEEEEEEEEEEEEEEEEEEEEEEEEEEEEEEEEEEEEEEEEEEEEEEEEEEEEEEEEEEEEEEEEEEEEEEEEEEEEEEEEEEEEEEEEEEEEEEEEEEEEEEEEEEEEEEEEEEEEEEEEEE!
So you are probably wondering what card, right?
When I need a friend
card.
The card with the chevrons, rhinoceros, zebra and used the colors Smoky Slate, Basic Gray and Basic Black.
Yeah that one!
The SU Only Challenge Design team
posted
about it earlier today.
I feel like such a proud momma!
More importantly this will continue to fuel me to design my own crafting projects and submit them to challenges and share with all of you.
Thank you!
So I can officially display this on my blog!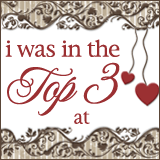 I am such a tool I know but bragging rights are cool too!